---
We tracked down Anton Knutsson, Founder of Injustice Customs AB and asked him some hard hitting questions about his new build, the industry and more!
Injustice Custom Cycles from Sweden takes a swing at Harley Davidsons Sportster executing a clean, performance forward café racer that looks as fun to ride as it is easy to look at. The new culture of custom builders takes its inspiration from many places, but one thing is certain. If it's not fun to ride, why would you want to build it?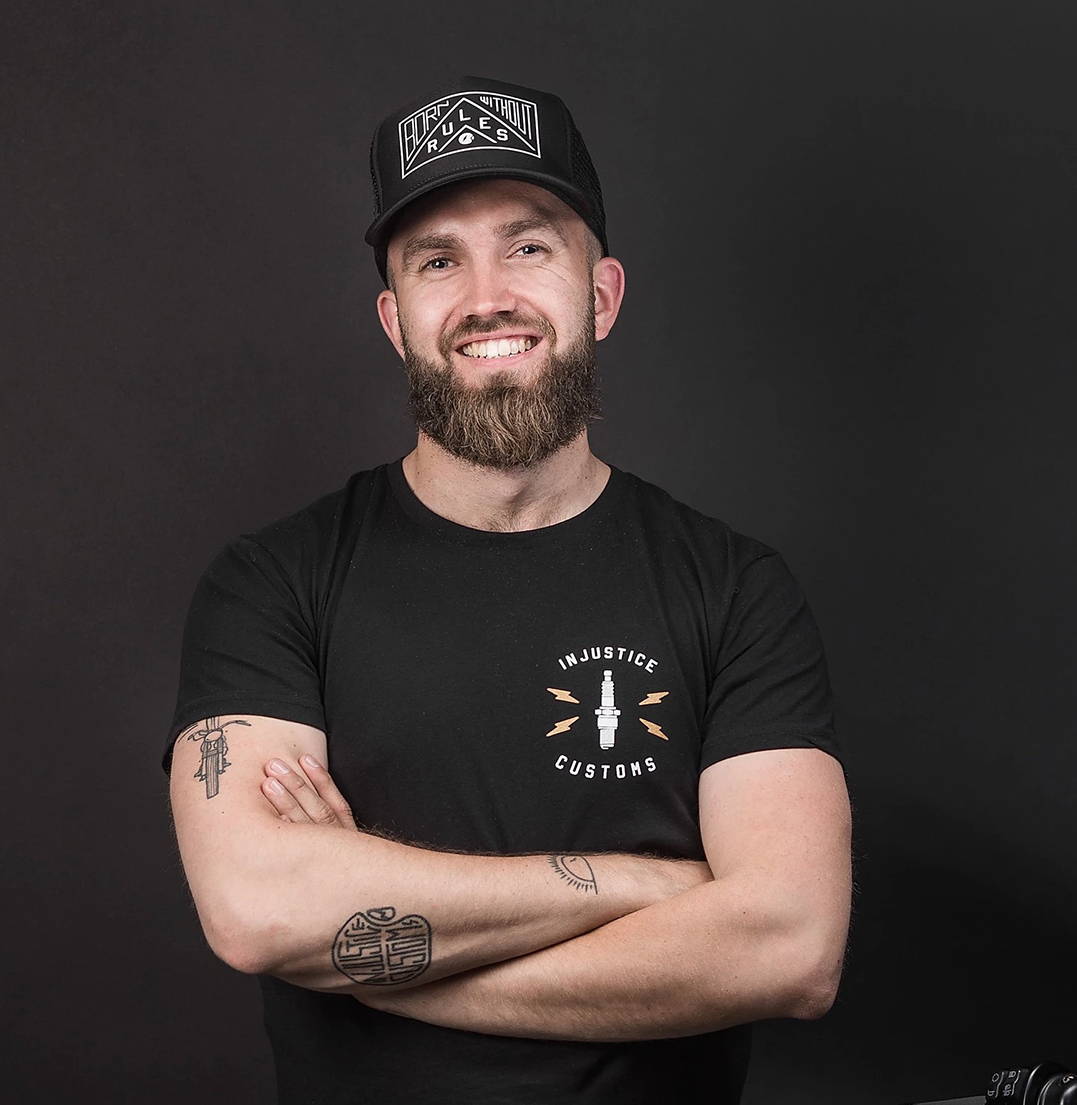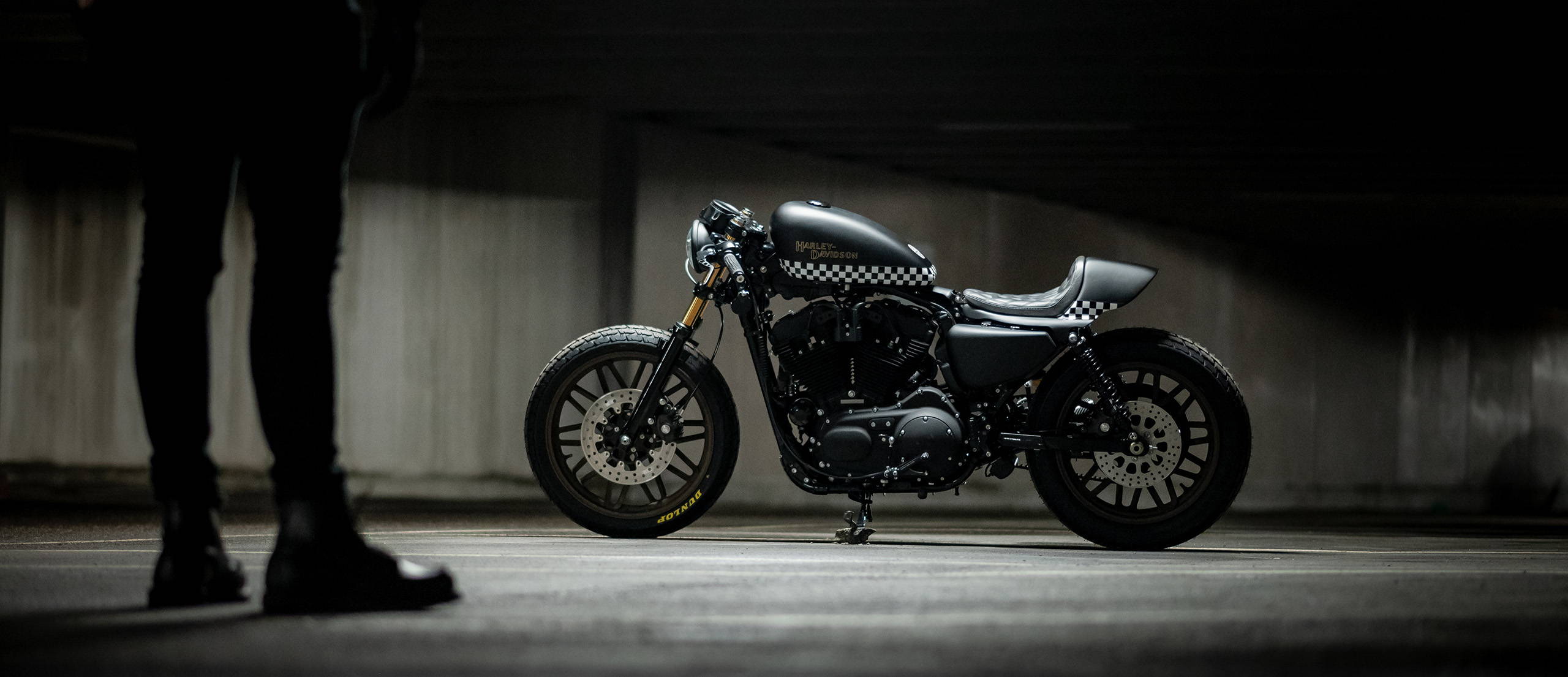 ---
What's the name of your shop and where are you located?
Injustice
Customs, located in Gothenburg on the Swedish west coast.
What got you into the custom scene and how long have you been doing it?
I was
racing
dirt bikes since
forever, a huge crash ended that career way too early so I started building bikes instead. (broke my hip and both arms..)
Started my company in 2016, but ran it as a hobby 5-6 years before that.
Why the Sportster?
For me
it's
important that the bikes i build are fun to ride, and for me Sportsters are a great combination of low weight (for
being
a
Harley…) and enough power. Lovely bikes to ride!
Why a café racer?
Design wise I
wanted
to build a bike that was flirting with the huge culture around vintage
American
cars here in Sweden.
Black and
bronze
make me think of old hot rod cars and painting the
checker
flag and logos in high gloss gives it a feel of stickers.
Type in
"
Raggare Sverige
"
on google and see how
crazy Swedes like Ola Stenegard and his friends burning tires around in Sweden!! ;)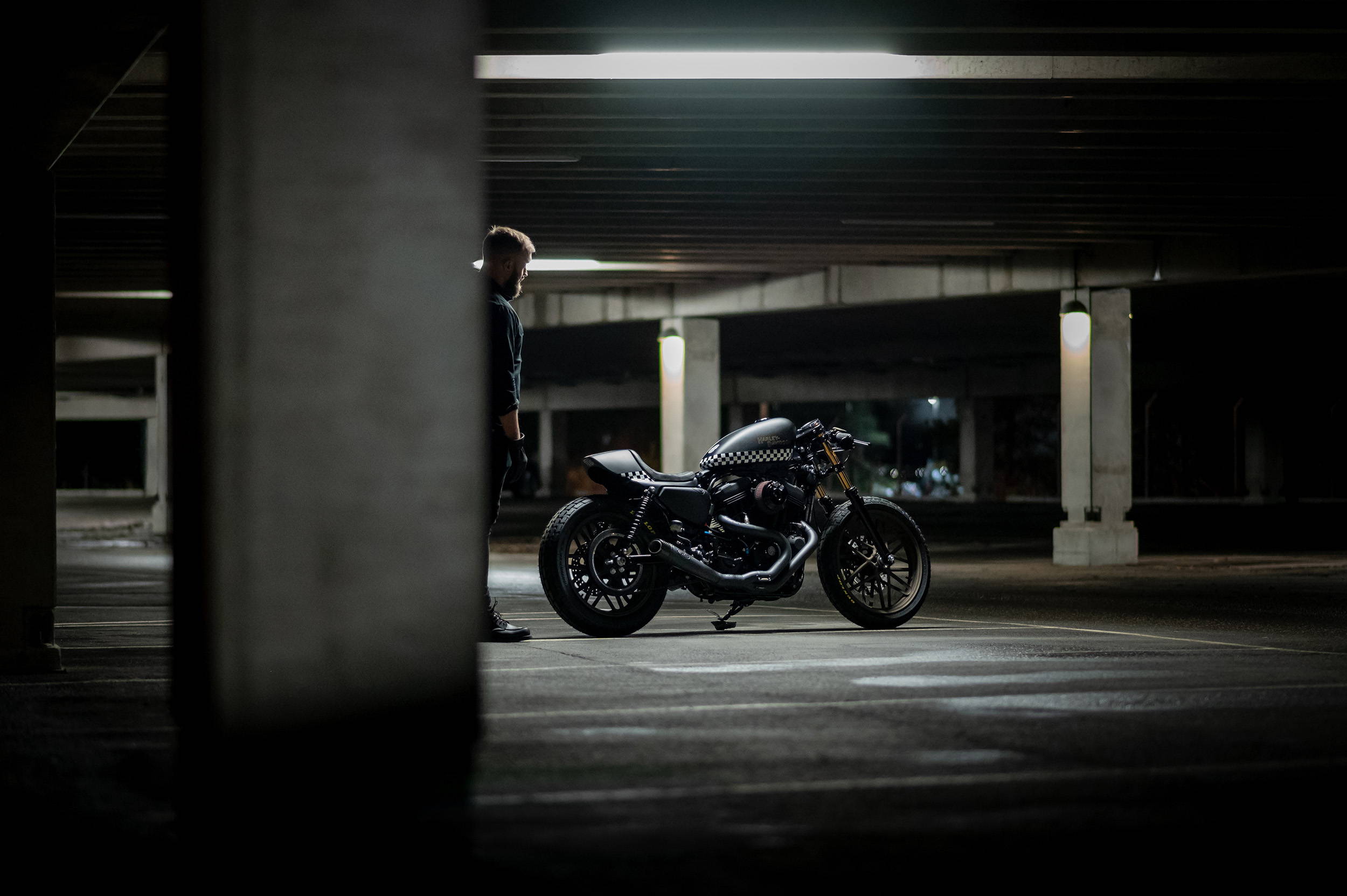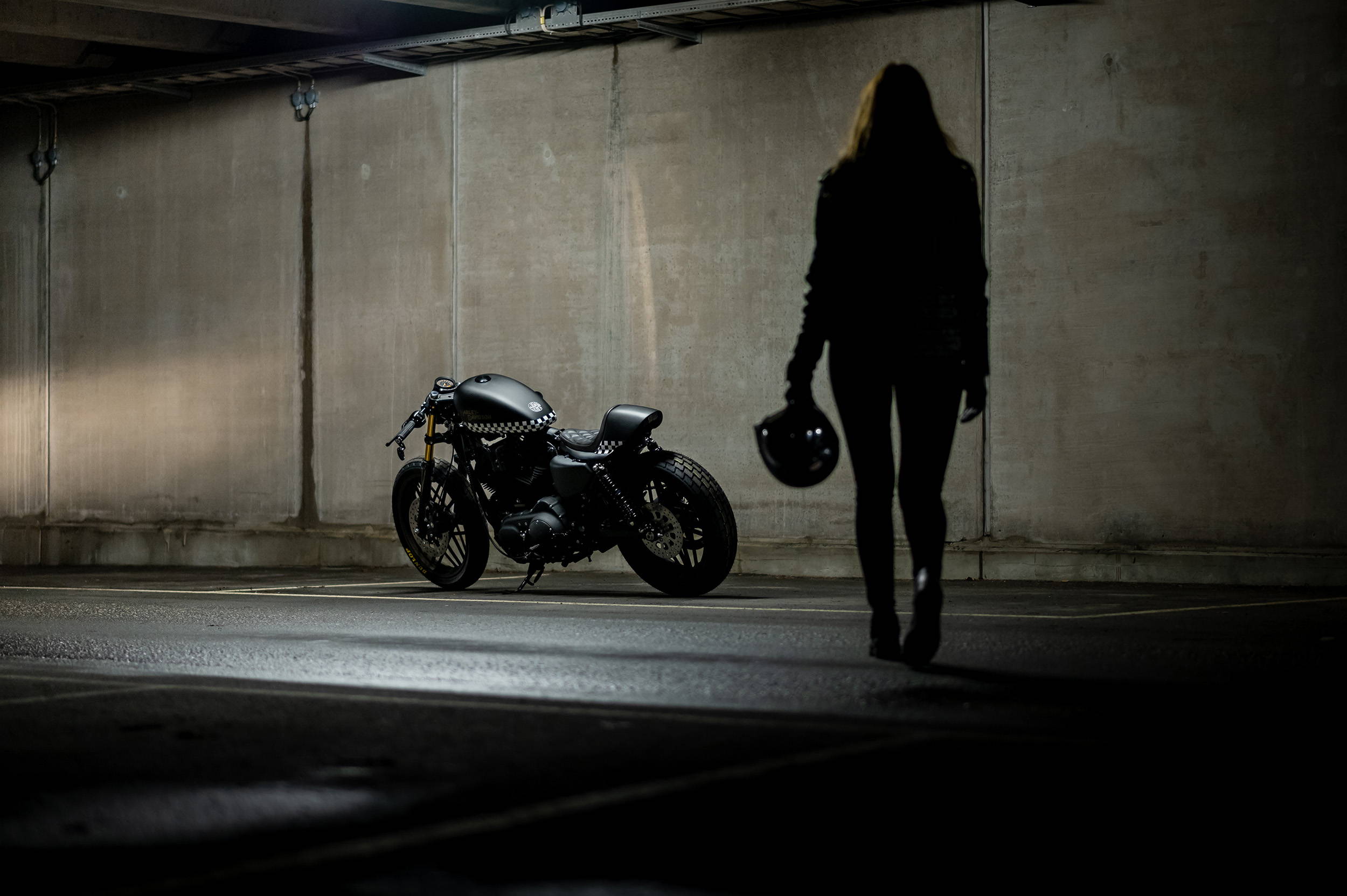 For me it's important that the bikes i build are fun to ride​
Anton Knutsson
Any upcoming builds you want to talk about?
Right now Im working on a 1975 BMW R90S that I think will come out wicked! I
haven't
been so much in to old bikes before but I really enjoy this project. It will be a classic bike with modern performance.
How's the custom scene in Sweden?
The chopper scene in Sweden is quite big, and has been for a long time. But the last 2-3 years the audience has grown fast among younger people, I think we could thank social media a lot for that. Even if our riding season is short in Sweden, we have some really beautiful surroundings to go riding in.
Is it hard to build bikes with regulations there?
Bring some Swedish
"
fika
"
to the
inspection
and you are ready to Go!
We saw you built a hooligan racer, are there any race events in Sweden?
Not jet, I hope it will come in the future! Speedway has been a popular sport in the past here in Sweden and I think thats pretty much the same type of tracks so the
possibilities
are there.
Do you do other brands of bikes as well?
Im not
dedicated
to a brand, I work with whatever the customers want.
Did the RSD product line or existing bikes give you inspiration for your build?
Roland has been my bigest inspiration
through out my career. He really brought a "new school style" in to the custom scene and I think that inspired a lot of us young kids coming in to the
industry.
What are you favorite RSD parts?
I really like your wheels, even if i
haven't
used them yet.. :) The Traction Flat Track wheels looks just
stunning! Hope to get a possibility to out them on a bike soon.
Wheelies or Burn outs?
Coffee or Tea?
Ill have at least 10-15 cups of coffee a day
…
.