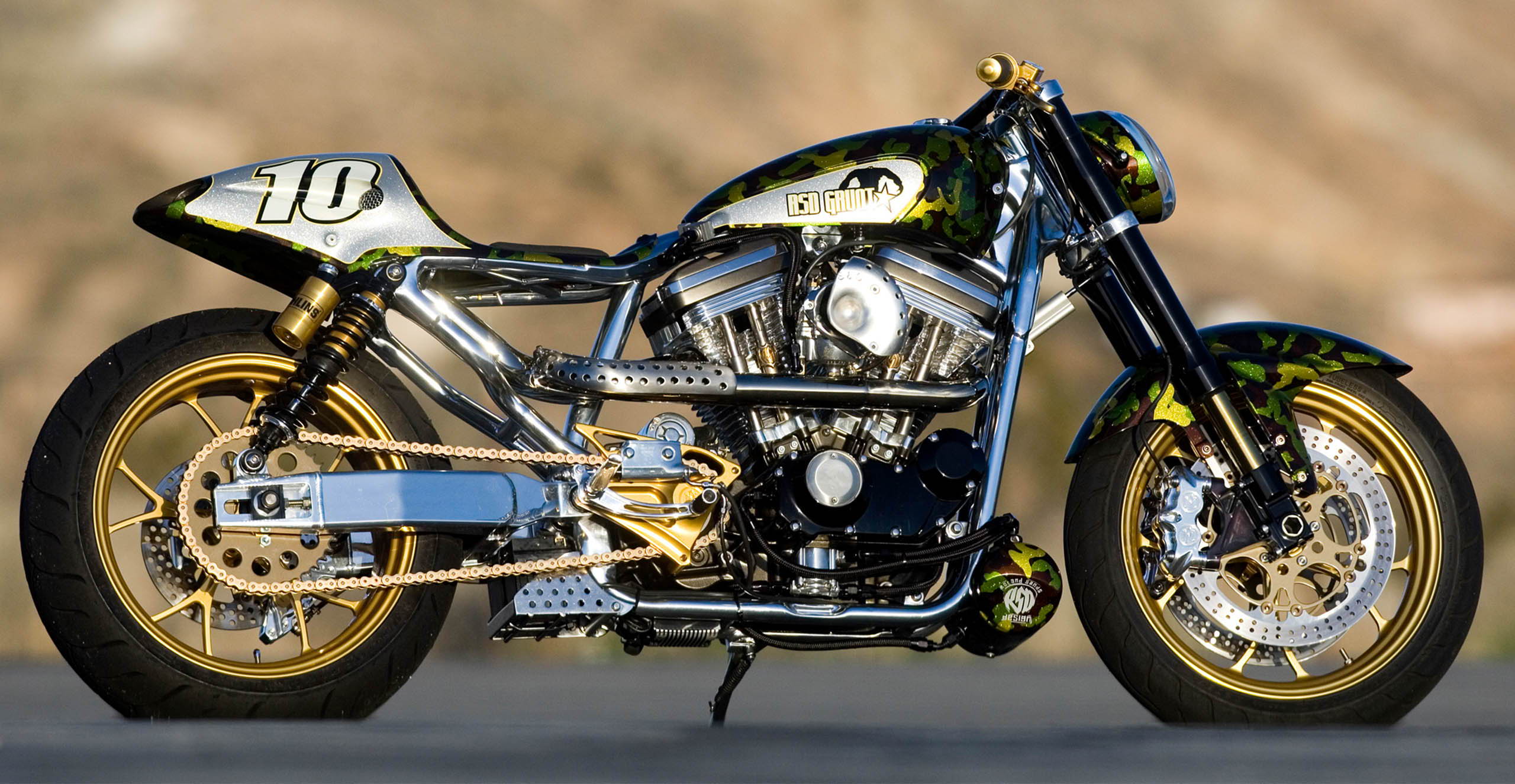 We're out of space! If you've always wanted to own an RSD bike now's your opportunity. Email Cameron@rolandsands.com
The goal of this project was to build a great handling, super fast stock based Sportster with a super aggressive look. Built over a year or so, It's original life was as a slightly pimped white sportster with wheels and some chrome. It was cute… I don't really like cute bikes all that much. I'd built a punk flattrack style sportster back in 97' and couldn't find it to buy it back so I wanted to build something like it, just crazier.
We threw a bunch of cool race parts at it and gave it the rolling hardware to make it handle with the PM Revolution wheels that are ultra light and the super sticky Dunlop D 207's. That equipment coupled with the Ohlins suspension front and rear and PM radial mount brakes ensured that this thing was going to handle and stop.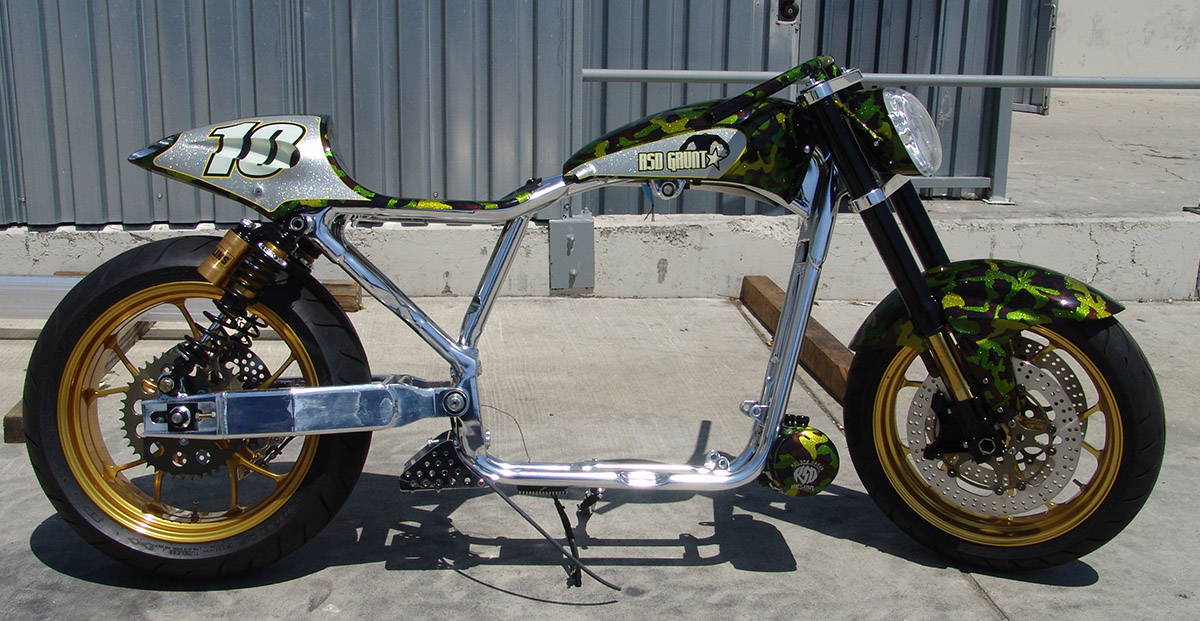 The frame was modified extensively to ensure the chassis would get the full benefit from the suspension and would be able to handle 120 plus horsepower. The body work was a lot of work but really made the bike. Ultra tight modified gas tank and all steel tail section gave it the punk sportbike look and narrow feel. We eliminated the battery box and oil tank from under the seat so we could run the exhaust under the tail section. This not only gave us ample length and ground clearance for the exhaust but also effectively lowered the center of gravity of the bike moving the oil and battery down as low as possible on the chassis.
The camo paint job was a subject of much doubt, but in the capable hands of Chris Wood we dove head first into it and came out with something completely different and fucked. I love it.