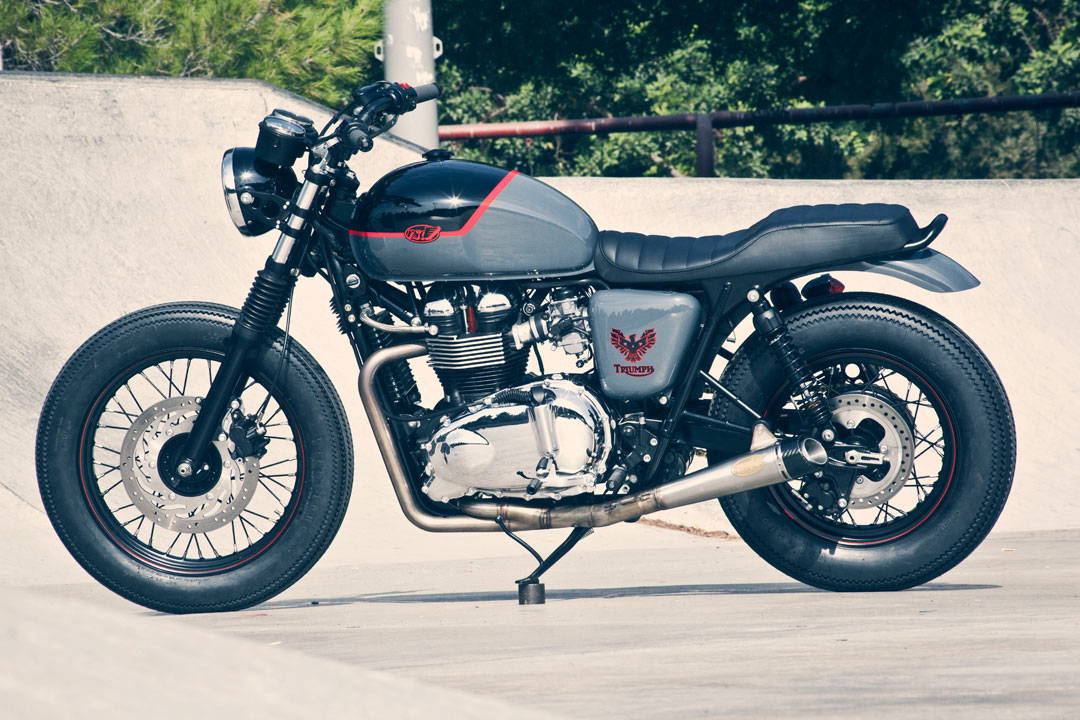 Triumph Bonneville T100 hanging out in our local skate park. Enjoy the photos and tell us what you think!
We are excited to bring another Triumph to Beverly Hills this year for the Tony Hawk Foundation/Stand Up for Skateparks charity event. This Sunday the lucky highest bidder will greatly benefit the foundation and get to ride home on a RSD custom designed and built 110th year anniversary Triumph Bonneville T100. In the past we have built Thruxtons and Scramblers but this is the first Bonne' and we must say, it's a killer machine. Tomorrow we will have full shots of the complete finished bike but for now, enjoy this concept rendering from Roland.
We want to extend a big thank you to all of the contributors that have helped pull off another fun build for a great cause. Support them by clicking the links and checking out their products.