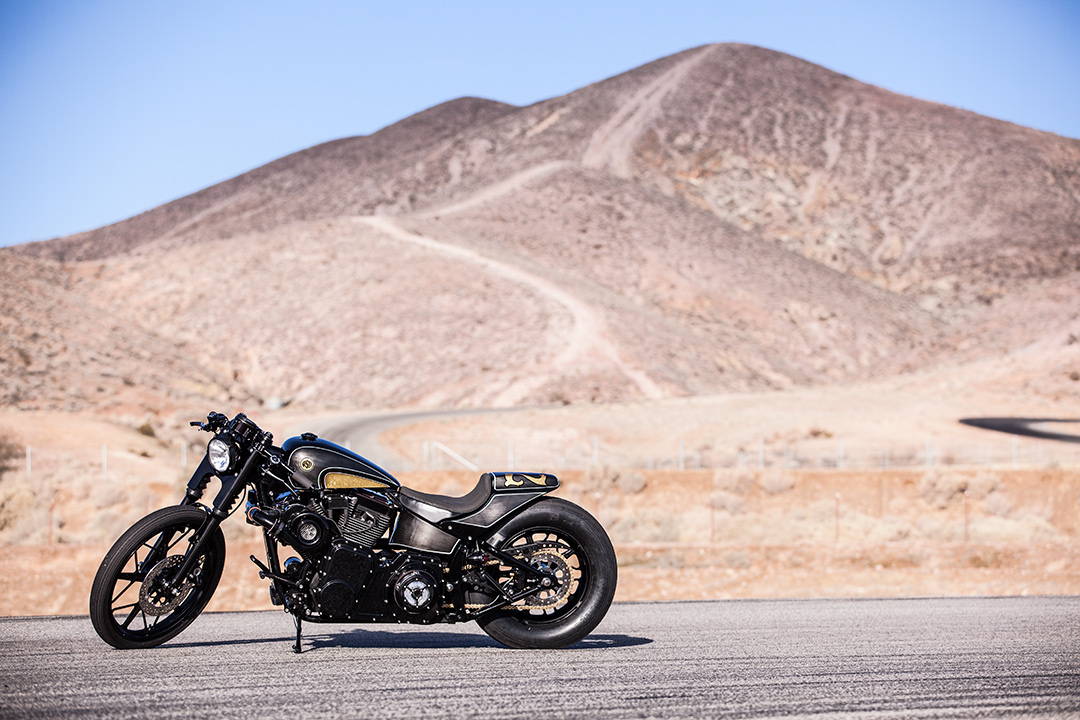 We're out of space! If you've always wanted to own an RSD bike now's your opportunity. Email Cameron@rolandsands.com
Softail meet slicks. Slicks, meet Softail. We've done a lot of builds on the HD Softail platform, but never a vintage Drag Bike. Our new Hutch Wheels were the kick off for this project and take inspiration from Kimtab cast wheels. Roland's dad Perry Sands used to retrofit KimTabs to custom choppers and race bikes in the 70's and 80's. It was time for an updated version of the wheel with a lightweight rim for looks and quick acceleration.
---
---
---
---
---
---
---
---
---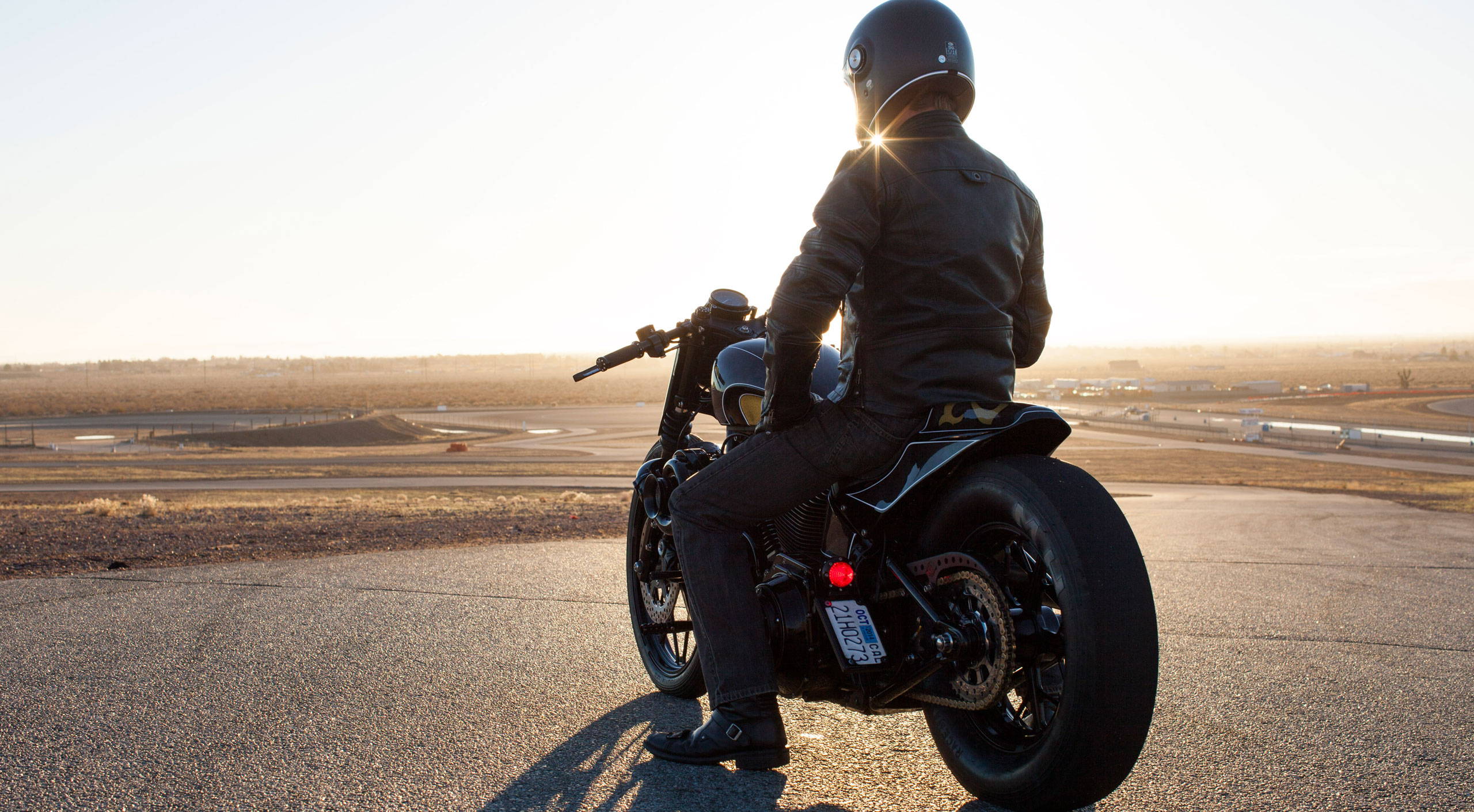 ---
---
---
---
---
---
---
The Hyper Charger is also responsible for added acceleration and is a fairly easy bolt on kit that turns the HP nob up considerably. Custom Tail section, modified oil tanks, frame guard and Sportster front fork fully kitted with RSD parts make for a slim and blacked out front end. With horsepower comes the need for good brakes and the GP Spec
RSD brake caliper
and rotor sitting up front does quick work of pulling Bomber to a stop. Pagan gold flake and gloss black Paint by
Chris Wood from Airtrix
ties it all together.
---
---
---
---
---
---
---
---
---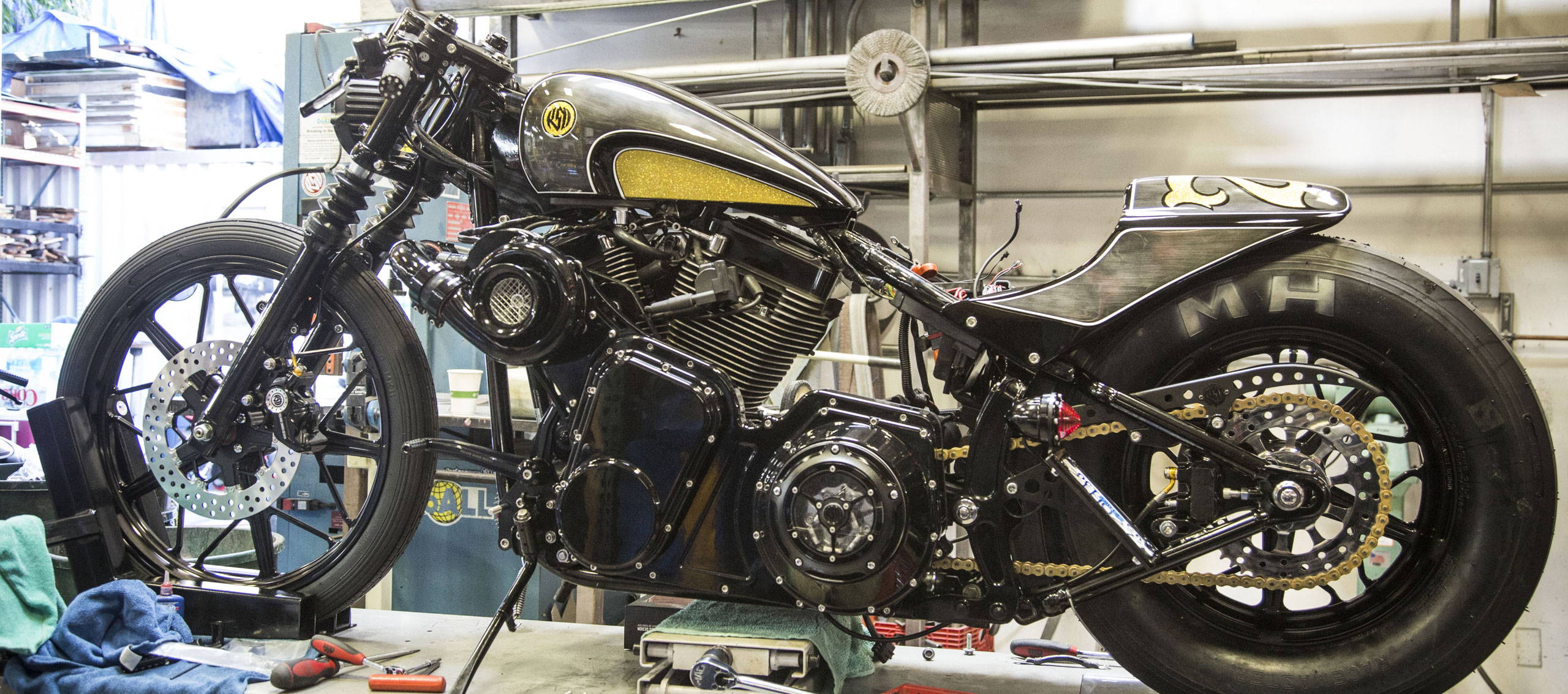 Built to satisfy the craving for rapid acceleration, this machine was born out of the need, the need for speed. Not only is that a rock solid Top Gun reference, it's also a disease that is prevalent in two wheel addicts across the globe. You can see the signs. The itchy throttle hand. Red eyes focused on the distant. Jittery and nervous when standing still. These are all signs of the Need. The Bomb softail was dropped for such a condition.
The blower is the pivotal addition for added horsepower. Our new Hutch wheels and a sticky rear slick will provide lightweight traction. Further weight reduction by way of an RSD clip-on clad Sportster fork and Hutch 21" front wheel will aid in shifting traction to the rear of the machine as the front tire reaches for the sky. Here's to living life a 1/4 mile at a time America!!!