We're out of space! If you've always wanted to own an RSD bike now's your opportunity. Email Cameron@rolandsands.com
---
The RSD Signature Series Café Kits convert your late model Sportsters into an Iconic Café Racer. Two kits are available to meet different levels of budgets. See your local dealer to get your RSD Signature Series parts. To register your RSD Signature Series bike and receive your free RSD Promo Box, please email info@rolandsand.com.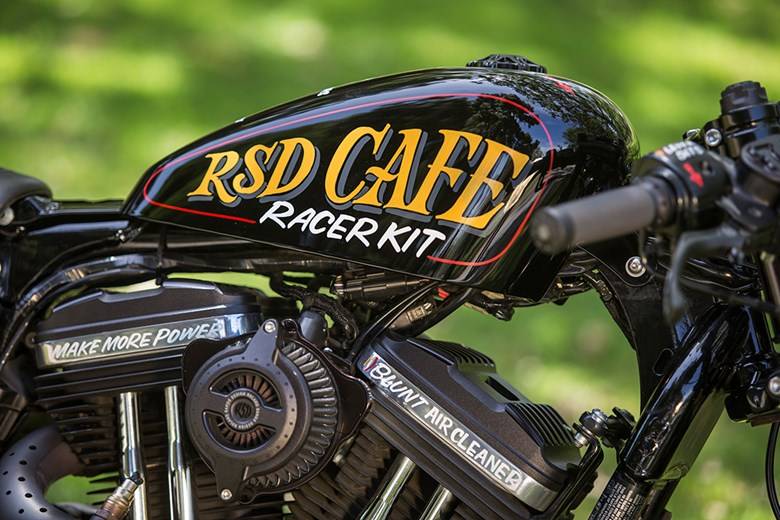 The Cafe Starter Kit is the perfect starting point for Sportster customization at the right budget. Just the Cafe essentials are included to visually change the stock bike to the Cafe Stance with the Cafe Seat, Clip Ons, Grips and Gauge Mount set up.
The Cafe Racer Kit is for the advanced customer that wants the performance upgrade as well as Cafe styling. Includes all items in the Cafe Starter Kit, as well as the performance upgrades with Exhaust System, Rearsets, Levers and Air Cleaner. The perfect combo of parts architected by the crew at RSD for a high performance Cafe Racer at the right budget.