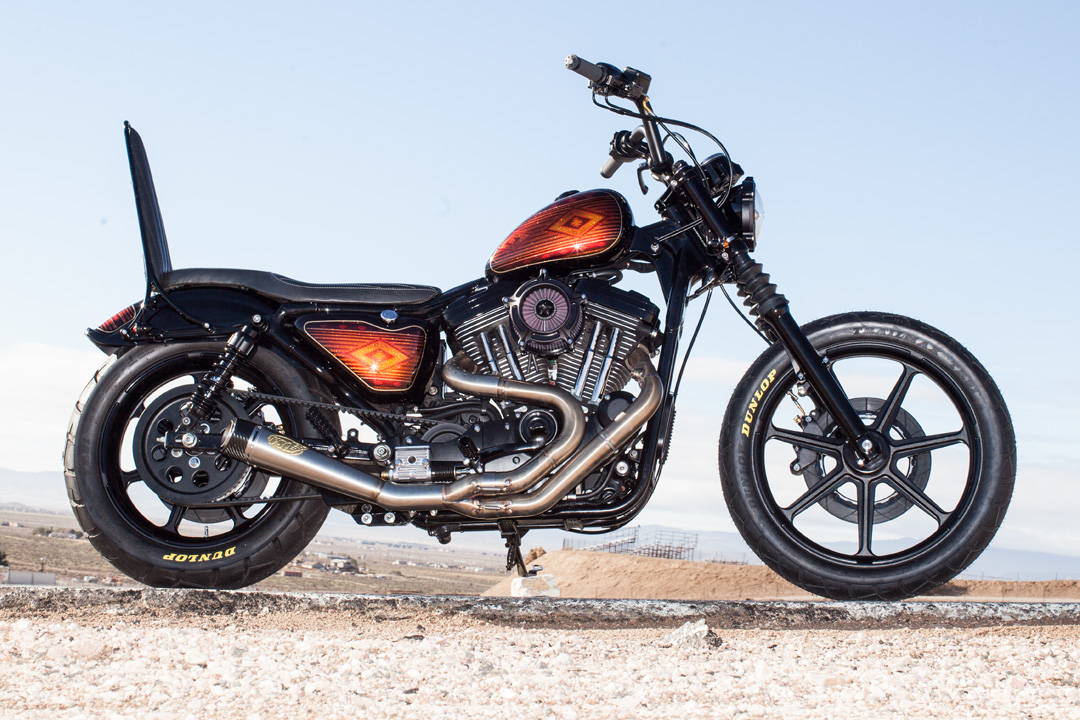 We're out of space! If you've always wanted to own an RSD bike now's your opportunity. Email Cameron@rolandsands.com
---
Roland built this bike for his wife. So you could say this is an RSD version of a girl's bike. Based on a solid mounted motor 2000 Sportster, the Zarape's a people pleaser. New Bolero slim seat has kept the seat height as low as possible. We've used our new Mega Riser and narrow ProStep bars to keep things skinny up front while providing a comfortable, aggressive and easy to ride body position.
---
---
---
---
---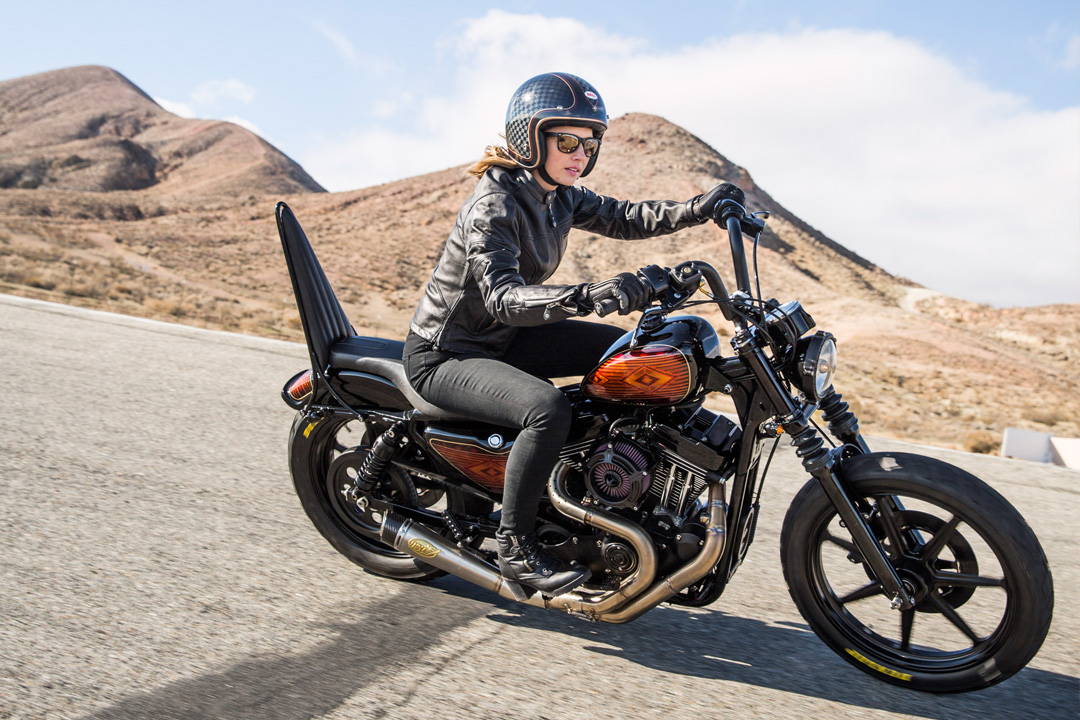 ---
---
---
Preload fork adjusters allow for tunable fork adjustment along with upper fork tube covers and boots that black out the entire front end.
Black Ops Morris
wheels wrapped in sticky
Dunlops
drop major rotating mass, greatly improving handling and rideability. New
RSD calipers
, front and back, and prototype
Lyndall
blacked out Morris discs drastically improve stopping power.
This summer marks the 111th year
Miller High Life
and Harley-Davidson have worked alongside one another. To celebrate, they have launched limited edition artist series cans by
Contino
,
Hydro74
and
Brandon Rike
,
Strawcastle
and yours truley! It's not often when a company like Miller comes knocking on your door to work on a project for their new ad campaign so we are very proud to be a part of this. Which one's your favorite?
---
---
---
---
---
---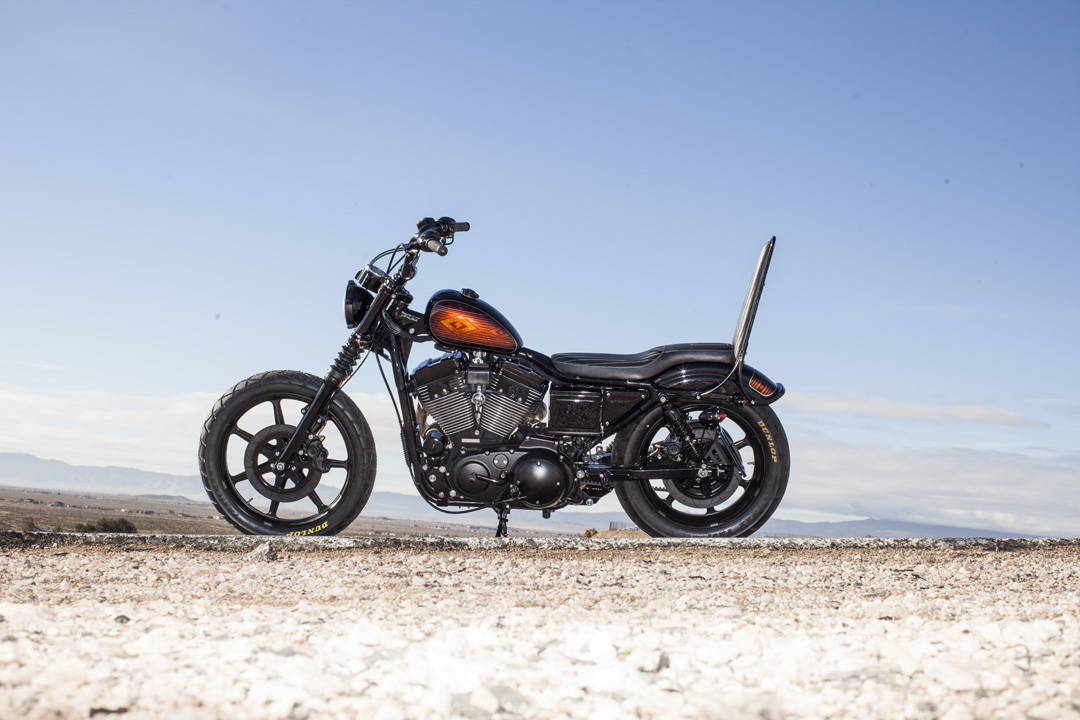 Slant exhaust
and
Blunt intake
rapidly pull air and exhaust through the system increasing stock HP.
Regulator adjustable levers
, grips and pegs offer a subtle and comfortable connection to the bike and controls. Road trip or bar stop, the Zarape is ready to go.